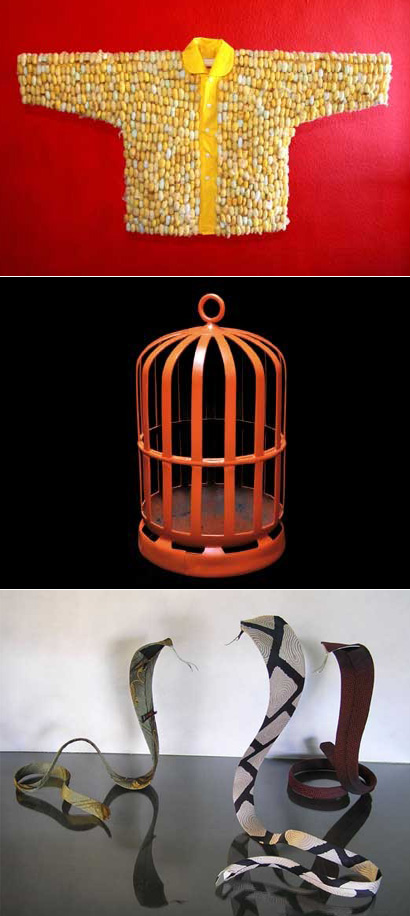 Hoy comenzamos con un gran evento: el Festival Internacional de Reciclaje Art√≠stico de Catalu√Īa cuya s√©ptima edici√≥n tendr√° lugar en Barcelona del 17 de diciembre al 9 de enero del pr√≥ximo a√Īo.
El festival centrar√° sus actividades en torno a distintas modalidades: exposiciones colectivas de obras de arte y objetos de dise√Īo realizados con materiales reciclables, intervenciones en el espacio p√ļblico, ferias tradicionales de arte y dise√Īo, talleres, conferencias, espect√°culos audiovisuales y cine del medio ambiente.
Si tienes la oportunidad, no dudes en pasarte.
Today we start with a great event: The International Artistic Recycling Festival of Catalonia, which seventh edition will take place in Barcelona from december 17th to january 9th next year.
The festival will focus its activities around different modalities: collective art and objects created from recycled materials exhibitions, interventions in public space, traditional fairs of art and design, conferences, audiovisual shows and eviromental cinema.
If you have the chance, don't hesitate to visit it!