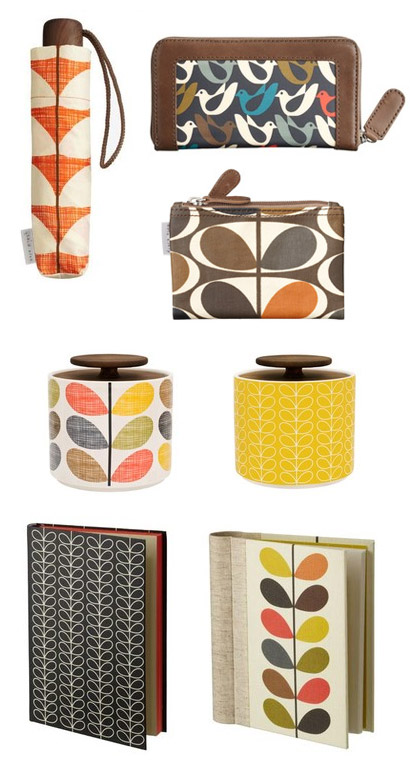 Despu├ęs de pasar una temporada en Londres uno se trae muchas cosas buenas (a pesar de los disturbios). Una de ellas fue descubrir esta original marca.
Bas├índose en la forma y colores de su logo, Orla Kiely desarrolla una amplia gama de diferentes productos que van desde bolsos y accesorios de todo tipo, hasta ropa de cama y hogar, etc. sin contar la l├şnea de moda, claro.
La pasi├│n por los detalles se nota en cada aspecto de la marca lo que hace que tengas unas terribles ganas de comprarlo todo. No te pierdas su web!
After spending some time in London one brings a lot of good things (in spite of the riots). One of these was discovering this original brand.
Based on the shape and colors of its logo, Orla Kiely develops a wide range of different products from bags and all kind of accesories to bath and kitchen clothes, and let's not forget its clothing line, of course.
Passion for details is shown in every aspect of the brand is what makes you want to buy everything. Don't miss the website!
1 Comentario