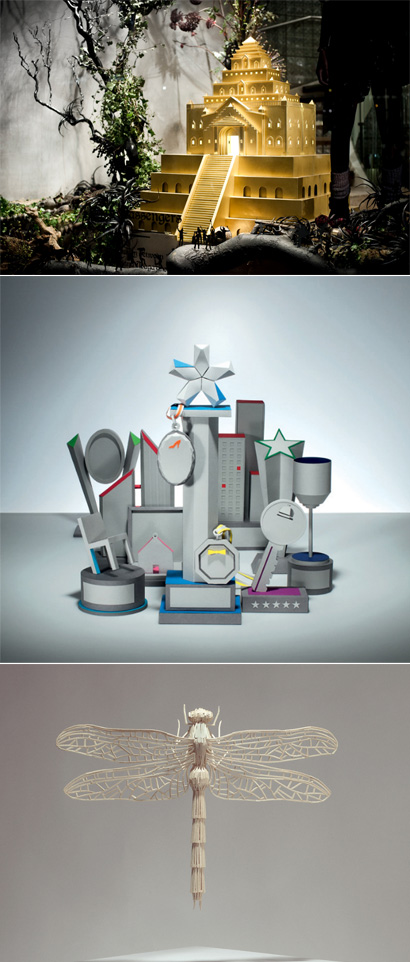 Comenzamos la semana con estas maravillas hechas de papel y mucha paciencia.
El diseñador de Brighton, Kyle Bean está especializado en realizar modelos manuales en papel para todo tipo de proyectos publicitarios. Podeis ver muchos más ejemplos en su web. Mientras tanto, voy buscando las tijeras!!
We start the week with these wonders made of paper with a lot of patience.
Brighton-based designer Kyle Bean is specializing in hand crafted models for all kind of ad projects. You can check a lot of examples in his web. Meanwhile, I'm trying to find the scissors!!