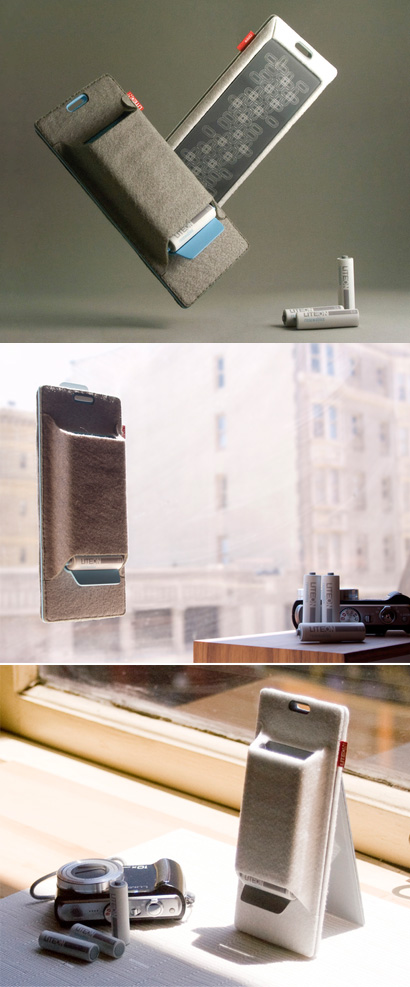 Donn Koh es un dise├▒ador de Singapur que mira los objetos de una manera especial. Y como ejemplo os traemos este cargador de pilas solar que puedes instalar en tu ventana o en alg├║n lugar soleado de tu escritorio.
Además, elimina la confusión entre las pilas totalmente recargadas y las que no lo están mediante una inteligente y elegante modo de introducir las pilas en el cargador de tal manera que la pila que sale por la parte inferior siempre será la recargada.
Donn Koh is a designer from Singapore that looks at the objects in a special way. As an example we bring you this batteries charger that you can install in your window or in a sunny place of your desk.
It also eliminates the confusion between fully charged and depleted batteries by a smart and simple way of loading the batteries inside the charger, so the battery that comes out from the bottom will be always the fully charged.