El post de hoy tiene detrás una historia que hace que nos sintamos orgullosos y nos sonrojemos por partes iguales.
En mayo de este año que termina fuimos seleccionados para formar parte de una mesa redonda en las oficinas centrales de Sony en Londres. Allí, junto con otros bloggers y periodistas, hablamos sobre diseño y el futuro de la televisión en nuestras casas. Aquí podéis ver algunos fragmentos por si sentís curiosidad.
Fruto de esta magnífica experiencia tuvimos la oportunidad de probar uno de los últimos modelos de BRAVIA. Más concretamente la HX703 de 40″. Y aquí os dejamos algunas de nuestras impresiones.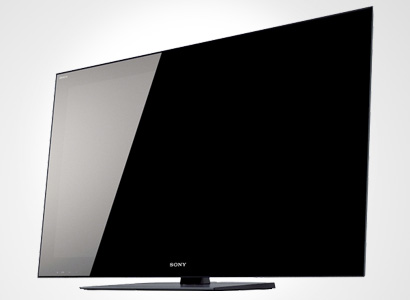 Exteriormente la BRAVIA se hace eco de un diseño minimalista, de líneas puras, sencillas y materiales de calidad como el vidrio antirreflectante y el aluminio pulido, frente al material plástico de la mayoría de las teles del momento, representando así el Monolithic Design concept de la marca japonesa que ve a la televisión como un elemento más de la decoración del salón.
En cuanto a funcionalidad y experiencia de usuario podemos decir que sorprende su calidad de imagen de 200Hz, sobre todo en modo HD, y su sonido limpio y de gran calidad. Su entorno de usuario y navegación es similar al de otros productos Sony como la PSP o PlayStation3, de manera que podemos acceder rápidamente a las opciones que estamos buscando para configurar nuestro dispositivo.
Lo más novedoso de este modelo es la posibilidad de conexión a Internet. Podemos navegar a través de distintos canales de vídeo on-line de televisiones nacionales, internacionales o webs de entretenimiento como Youtube o epicurious. Añadido a esto disponemos de Qriocity, un servicio de compra de películas bajo demanda que completa la experiencia de entretenimiento a la carta de esta maravilla.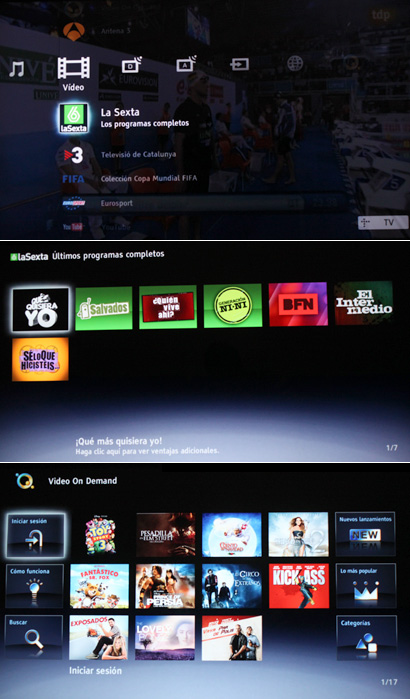 Echamos de menos tener a mano un navegador web que nos brinde la posiblidad de navegar libremente por otros contenidos accesibles también desde el PC o el móvil.
Como conclusión, podemos decir que este modelo de BRAVIA es una delicia estética y representa el comienzo de la apertura de estos dispositivos a una nueva dimensión de entretenimiento on-line.
Today's post has a story behind it that makes me feel proud and it makes me blush at the same time.
On May of this year ending now we were selected to take part in a roundtable debate on Sony's Central London offices. There, together with another journalists and bloggers, we talked about design and the future of the TV in our homes. Here, you can watch some videos if you're interested.
As a result of this great experience we had the chance to try one of the last models of BRAVIA. More precisely the HX703 40 inches wide. And here we leave you our impresions.
Outwardly BRAVIA represents the minimal design, of pure and simple lines, and high-quality materials like antireflective glass and polished aluminium, the opposite to plastic materials of most of the current TVs, representing the Monolythic Design concept of the Japanese brand that considers the TV like any other decoration element in the living room.
Respecting funcionality and user experience we can say that the image of 200Hz quality is amazing, above all in HD mode, and the sound is clear and high-quality as well. The user interface is similar to other Sony devices like PSP or PlayStation3, in a way that we can quickly access to the options that we are looking for to set up our TV.
The newest feautre of this model is the Internet connection possibility. We can surf by catch-up TV services or stream videos from popular websites such as Youtube or epicurious. In addition to this we have Qriocity, a video-on-demand service that completes the entertaiment experience of this great TV.
We miss a web browser to surf by other Internet contents also available from PC or mobile.
In conclusion, we can say that this BRAVIA model is an aesthetic delight that represents the begining of these devices overture to a new on-line entertaiment dimension.