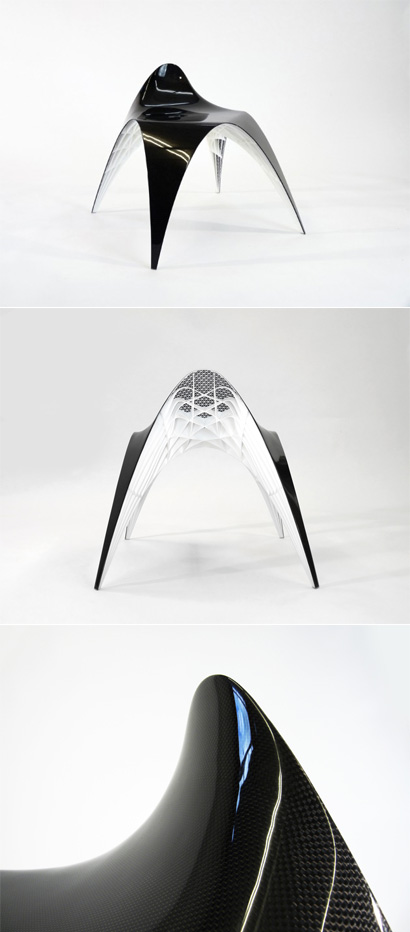 El diseñador holandés Bram Geenen nos presenta la silla Gaudí, un rediseño de un modelo anterior que presentó ya por el 2009, basado en el mismo concepto pero añadiéndole un pequeño respaldo.
Esta maravilla ha sido diseñada usando el mismo método que usó Antonio Gaudí para su arquitectura; poniendo boca abajo la estructura para comprobar la distribución de las fuerzas sobre las columnas. La superficie es de fibra de carbono y las columnas de nylon relleno de cristal.
The Dutch designer Bram Geenen introduces to us the Gaudi chair, a re-designed piece of a former model that was already introduced in 2009, based on the same concept but adding it a small backrest.
This wonder has been designed using the same method as Antoni Gaudi used with his architecture; putting the structure upside-down to check the distribution of the forces across the columns. The surface is made of carbonfiber and the columns are made of glass-filled nylon.
Vía: Contemporist